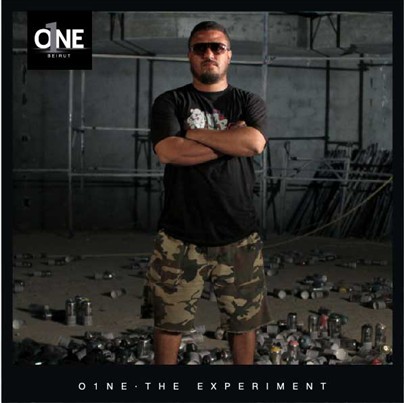 A major decision had to be made regarding the wall surrounding and holding the venue together, and since the whole idea of O1NE was very state-of-the-art and modernistic, it was agreed upon that something edgy should be done bringing forth the idea of the Graffiti artists to paint the structure.
Street art had gone from being underground to groundbreaking, from controversial to becoming hailed as the highest form of art in the span of just a few years. This is where Sky Management thought, what better way to highlight music than with the use of this revolutionary type of art?
So the plan was set into motion, and Art Director Karski was contacted, as he was known to have some of the best graffiti artists under his belt. After carefully selecting 18 of the best artists, sketches were created, designed, discussed, revised, and sent back and forth until perfected. The artists were asked to portray what they believed that music, joy and dancing embodied. When the designs were finally approved and decided on, the artists were then flown in, an artistic storyboard was created and in the span of two weeks, the wall of O1NE was completed.
Bringing 19 of the most creative and iconic graffiti artists from the world together to design the face of this never-done-before artistic structure was an incredible and unparalleled feat.
The artists that are featured came from all over the world from places like the UK, Argentina, Germany, Spain, Italy, Brazil, Portugal the Netherlands and all have so many different styles in Graffiti from character design, to cubism, new art, realism and much more. Many of them have been featured in documentaries and magazines, and most of them have had their art showcased in galleries and exhibitions.
List of Graffiti artists:
Karski,
Bonzai
Telmo & Miel
Mr.Wany
Tasso
SatOne
Case
Mr. Dheo
Roids
Zeds
Koan
Treze
SWK
Nase
Beyond
Does
Nash