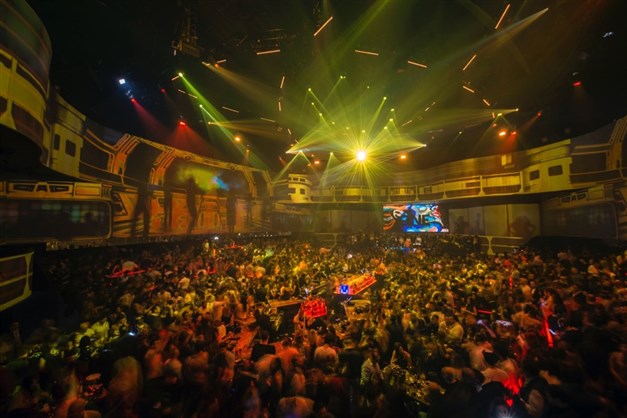 A projection technology used to turn objects, often irregularly shaped, into a display surface for video projection.
It was while watching the Beijing Olympics of 2008 that Chafic el Khazen was inspired to add 360-degree projection to O1NE, allowing images to be projected on all the surrounding spaces. Then in 2010, something even more state-of-the-art was created, which became known as 3D mapping, which, it was decided, would also be part of the infrastructure of O1NE.
(3D projection is a system of mapping three-dimensional points to a two-dimensional plane allowing the scene to change and create an illusion without the infrastructure being affected.)
Mr. El Khazen was told it was impossible to use both 360-degree projection and 3D mapping at the same time in the same place, but being the pioneer and visionary that he is, nothing would stop him from pursuing this endeavor. After travelling the world for the best suppliers and talent, he eventually came across the right people who were able to bring this never-done-before groundbreaking technology and created it at O1NE.
With special celebrity guests and artists performing every week, O1NE Beirut is sure to take you to places you've never been before. Literally.
With the aforementioned 3D mapping technology, you will find yourself transported into a different time and place every time you enter this space; One minute you could find yourself partying on a beach in Miami and in the next you could be dancing your heart away in St. Tropez.
To say that the technology being used for O1NE is modern is an understatement for what it really is. It is something truly remarkable.